FOOD: GLUTEN FREE PEACH AND PROSCIUTTO PIZZA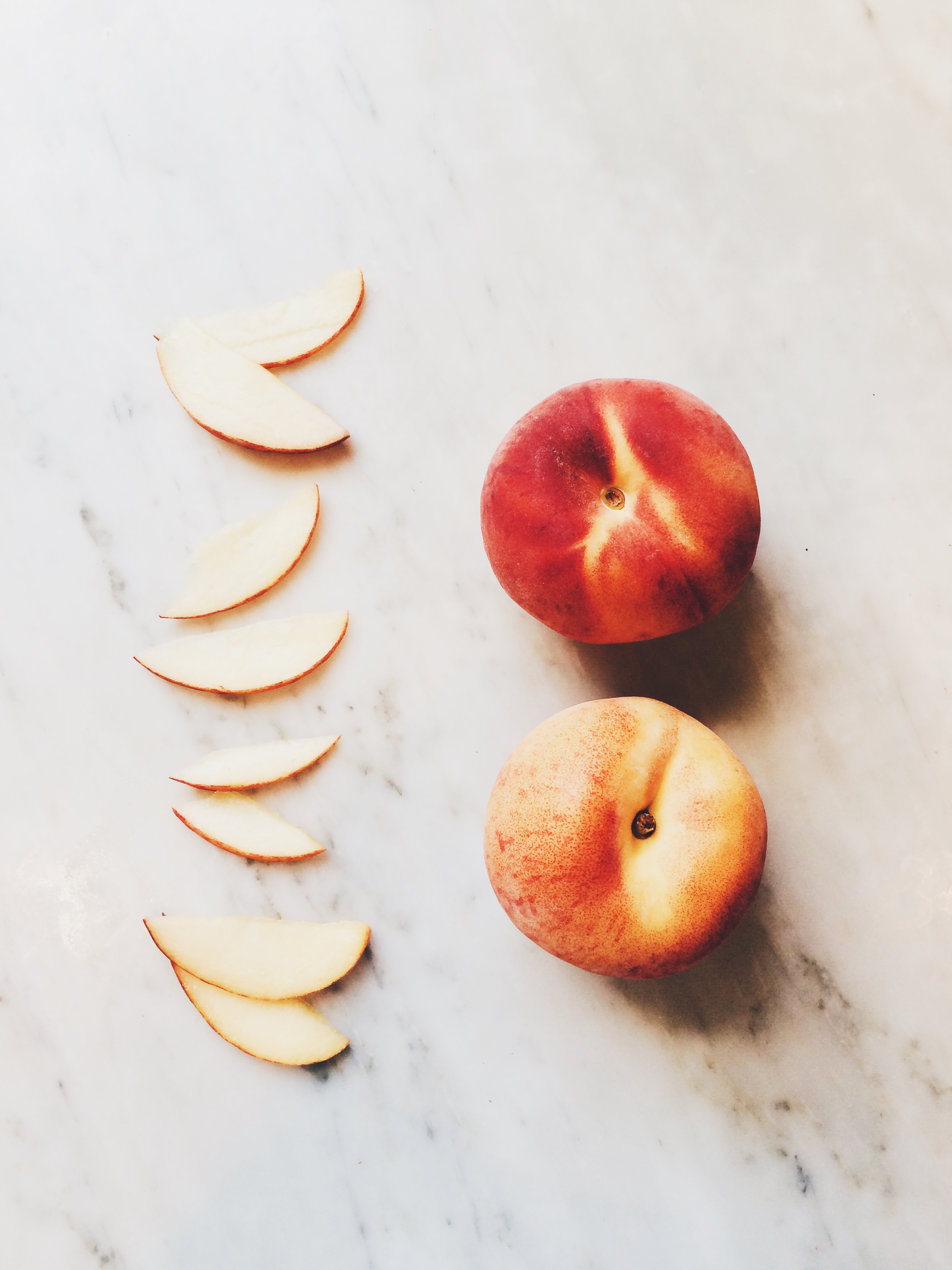 Last weekend I had a few friends over on Sunday afternoon, so the girls and I made homemade pizzas for our guests.  We made a few different flavors, but the peach and prosciutto was definitely our favorite.  I hope you enjoy  it as much as we did….
Ingredients:
Bob's Red Mill Gluten Free Pizza Crust Mix (you can use the crust of your choosing)
2 Peaches
Fresh Basil
Olive Oil
Salt and Pepper
Feta Cheese
Prosciutto
Instructions:
Preheat the oven to 425 degrees.
Prepare the pizza crust according to the package.  Different pizza crusts have slightly different instructions.
Drizzle olive oil on the pizza crust.
Slice the peaches into thin slices and add to the pizza.
Break the prosciutto and fresh basil into pieces and add to the pizza.
Sprinkle the feta cheese on top.
Add salt and pepper to taste.
Bake for 7-10 minutes in the oven, or until the crust is golden brown.